WELCOME …
ClueCapers offers challenging, fun escape room games – 3 indoors and 3 outdoors – packed with unique puzzling conundrums!

COME AND PLAY!
Organise yourselves into teams of 2 to 6 and take on missions requiring keen observation skills, lateral thinking and problem solving. The twist is that you have just 75 minutes to achieve your goal and escape from the room. We promise you a fun experience to get your cogs turning and your heart racing.
Who will help you save the day? Your family, friends or colleagues?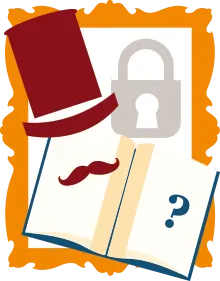 CELEBRATIONS
If you're coming to celebrate a birthday, do let us know so we can add a little extra surprise!
Want help creating an extra special moment? Get in touch.

"Such a brilliant team building activity! We came here for a company day out and loved it!!
It got us all working together, all using parts of our brain we haven't used in a long time and most importantly got us laughing!
Highly recommend!."
Find example packages in our corporate brochure including options like exclusive use of our venue, refreshments and two games per person. Maximum capacity is 48 people: 18 playing indoors and 30 outdoors.
We've carefully selected various play-at-home games and puzzles – to help keep your puzzling brains in tune.
You'll find them on display in our briefing room or order online here for collection at an agreed time, or we can post them!
(Gift vouchers and gift boxes can be ordered from the bottom of the Book Now page.)
WHO MAKES A GOOD ESCAPE TEAM?
FRIENDS & FAMILY
ClueCapers is a memorable way to spend quality time with friends and family – perfect for mixing up the generations! Discover your inner detectives, code-breakers and innovators and work together to accomplish your goal before the portal closes.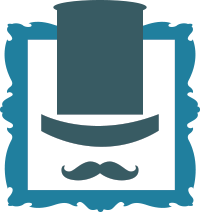 COLLEAGUES
At last a new TEAM BUILDING challenge to your combined genius – and entertainment to boot. Will your team have the keen eyes, problem solving and communication skills needed to save the day?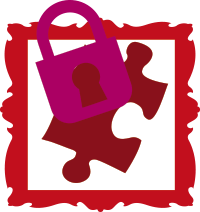 GAMES & PUZZLE FANS
Leave the table top; leave the screens. Come and join us in the real (or is that surreal) worlds of ClueCapers for a live escape game. How will your problem-solving genius cope with our hands-on riddles, brain-teasers and challenges?
WINCHESTER'S INTER-DIMENSIONAL ESCAPE ROOM EXPERIENCE
"…a brilliant place, experience, and great staff!"
"Highly recommend to everyone – starters and more experienced escapists alike"
"Fantastic for team bonding"